:Step by Step PGI-29Refilling Process:

:Single Use Chip PGI-29 Installation Process:

We still have Plenty of

Red - Magenta and Photo Magenta

Cyan and Photo Cyan

Photo Black and Matte Black

Dark Gray and Gray!

Some Yellow 

Red and Croma Optimizer

NO MORE LIGHT GRAY EMPTIES AVAILABLE!

$71.50 per 11 cart set includes shipping to USA Addresses ONLY! 

Use the "Buy This" Button above to order

Please send questions to 

tooljoe1949@yahoo.com

Remember you must buy your own chips, INKS, Syringes and Refilling tips


Refilling Video for already Modified T58 Carts

If you have NOT yet modified your carts, you must go to my Video Channel and view the Playlist for all the EPSON T58 Modification videos Go Here
:Important Hints for those who want to modify their own PGI-29 Cartridges as well as chipping and refllining 

Detailed Close up video on the Chip Removal and Installation of the Single Use Chips


ARE YOU STUMPED/ DON'T KNOW WHAT ELSE TO DO TO ACHIEVE GREAT PHOTO PRINTING  RESULTS?

I am now Offering ONE on ONE Phone Consultations for a fee: 60 minutes at a Time and Date convenient to  you $45.00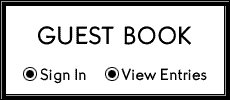 Are you getting So So color when you print your images?

Are you simply using the Printer Driver to print your images?

Do you want to achieve the best possible quality from your printer you paper and your inks?

Then consider ordering one or more custom Printer Paper Profiles from me!

11 Color sets are still available but you will have to modify your own Light Gray as we have any more L.Gray empties in stock 


Has your EPSON R2000 Stopped working due to FULL WASTE INK PADS?

With this tool "The R2000 Adjustment Program" you will be able to revive your R2000!!

Be aware that you will still have to install an External Waste Ink Catcher in order to divert the Waste Ink that it will still  generate.

EPSON R2000 Adjustment Program.